5. This is Comfort Now and Small World Radio
Small World Radio: Spring / 2018, Fall / 2018
This is Comfort Now: Spring 2020-Present

From 2018-2019, my friend Sydney and I ran a radio show at our university called Small World Radio, a radio show dedicated to featuring international music and music from the local Ohio area.

I currently host a radio show called This Is Comfort Now every Wednesday from 9-11PM EST on www.Badradio.biz.

Below are promotional posters I designed for both radio shows, utilizing found imagery and personal projects. These radio shows give me a chance to explore and share new music, and they also let me experiment with new designs each week that are completely my own.

---

This is Comfort Now Promotional Graphics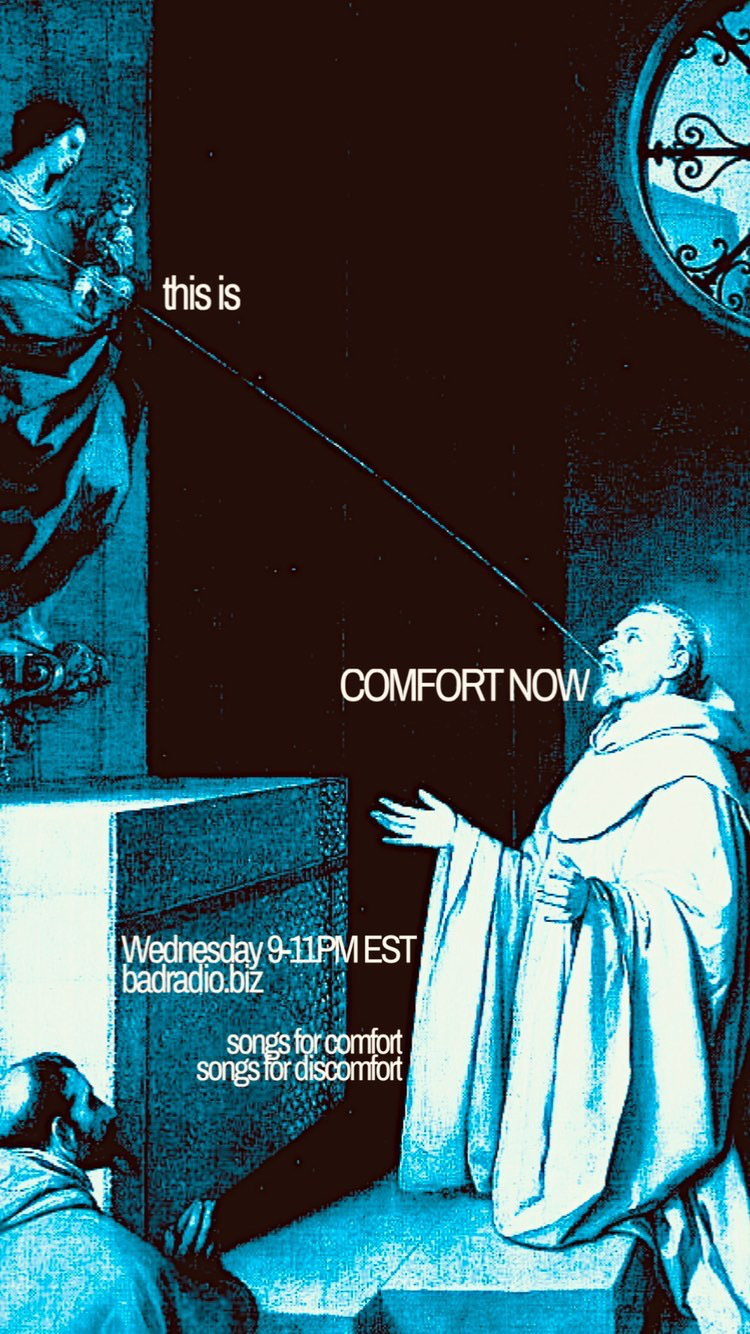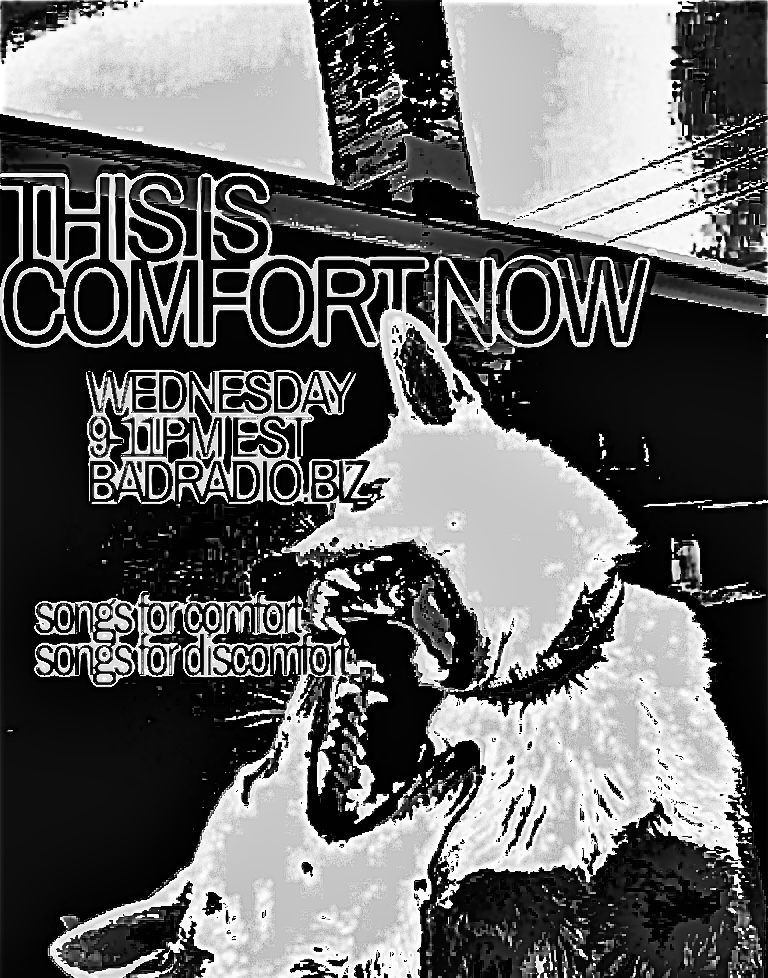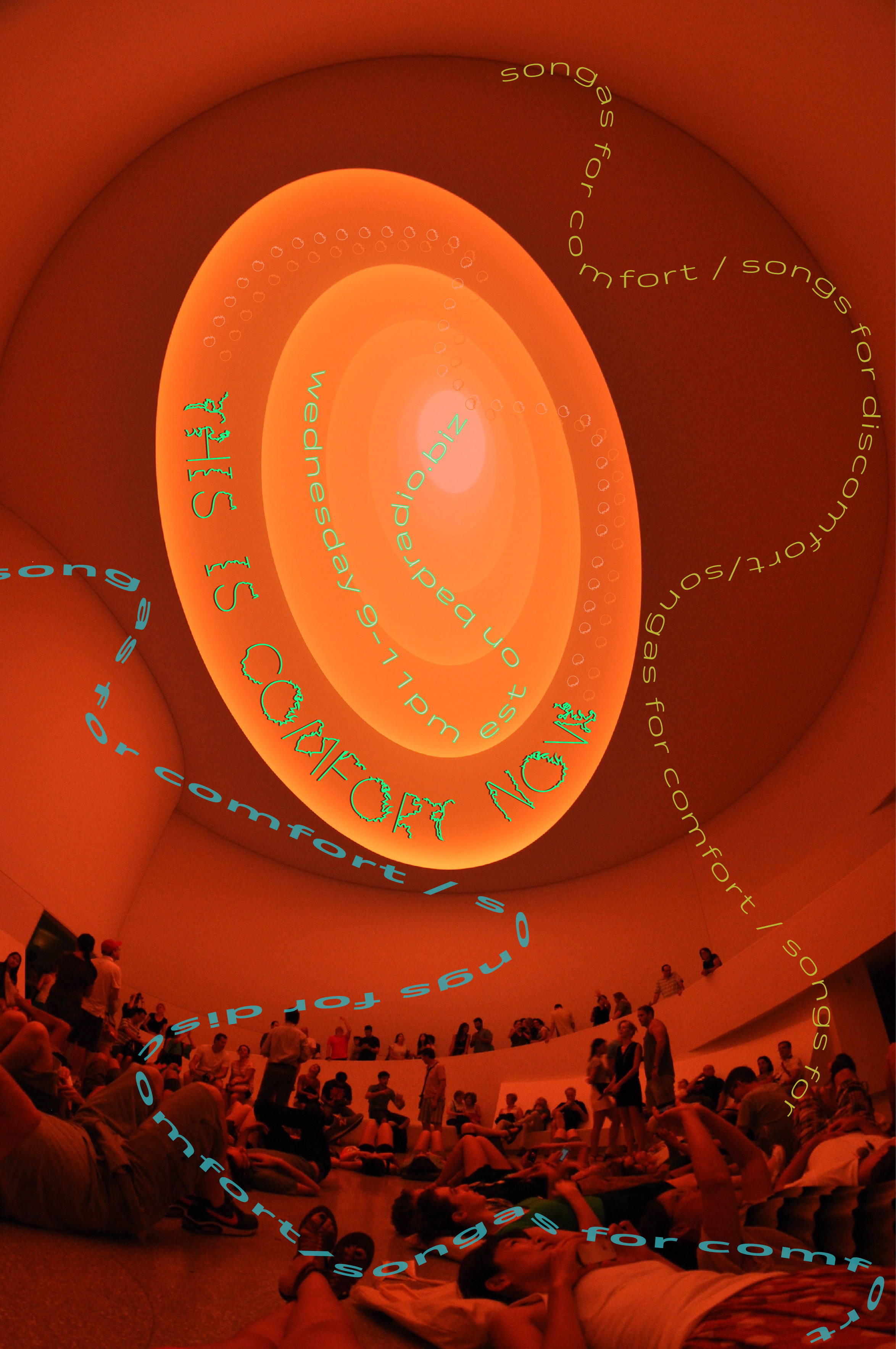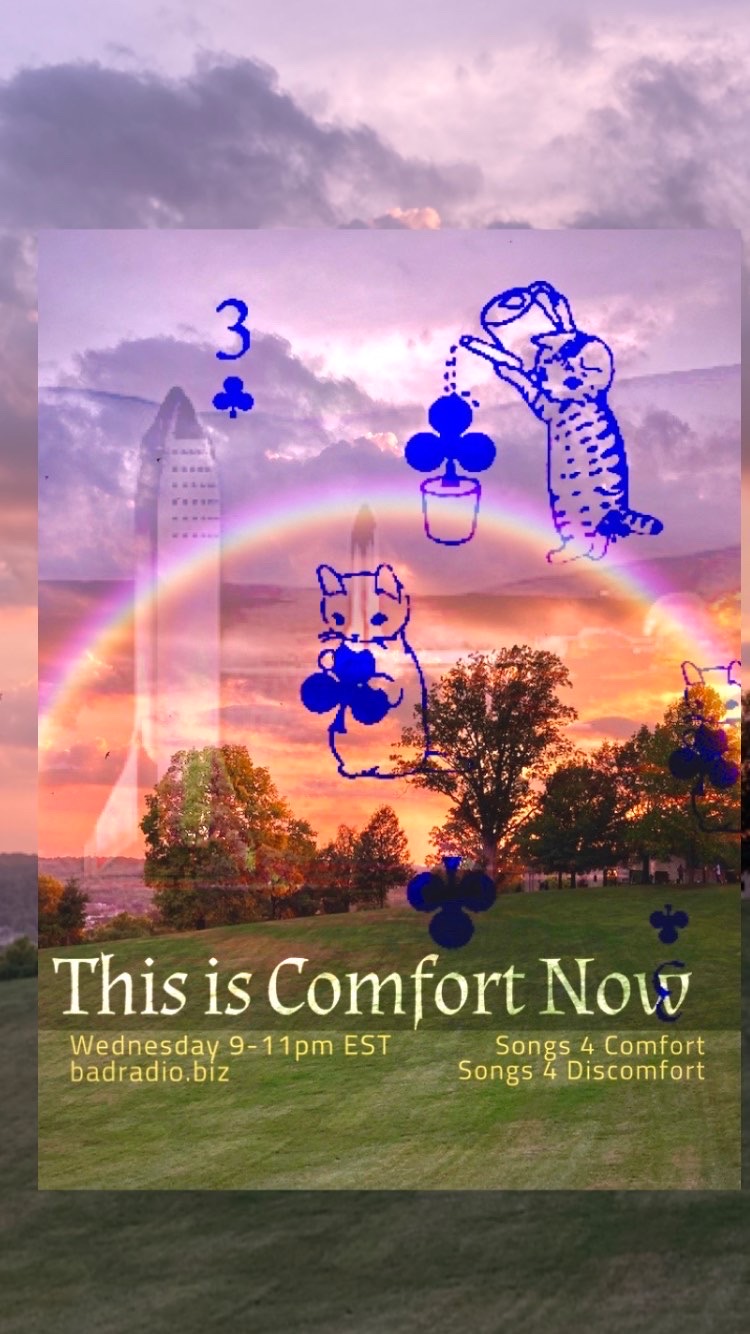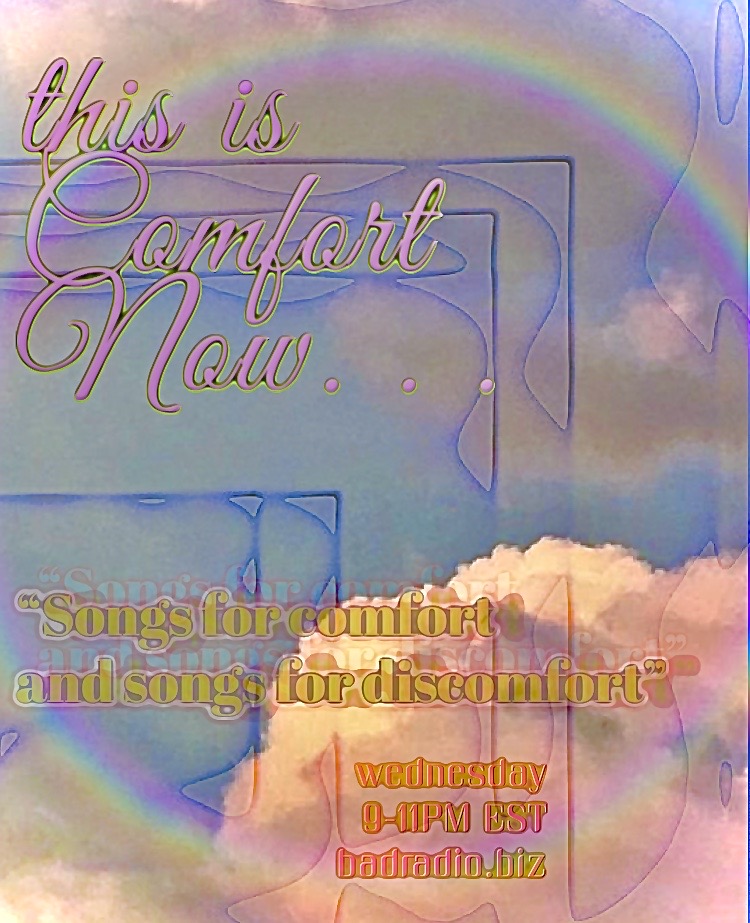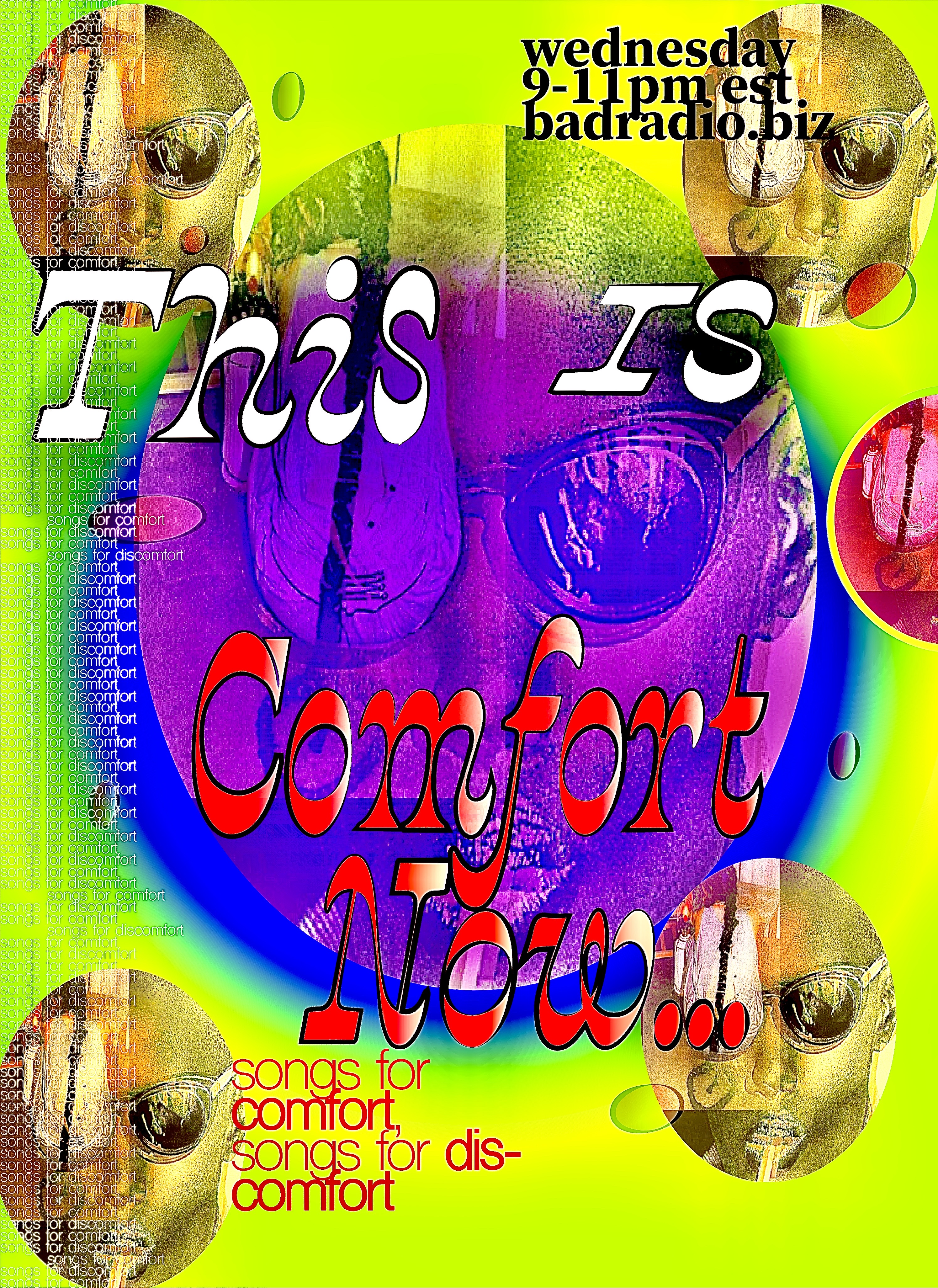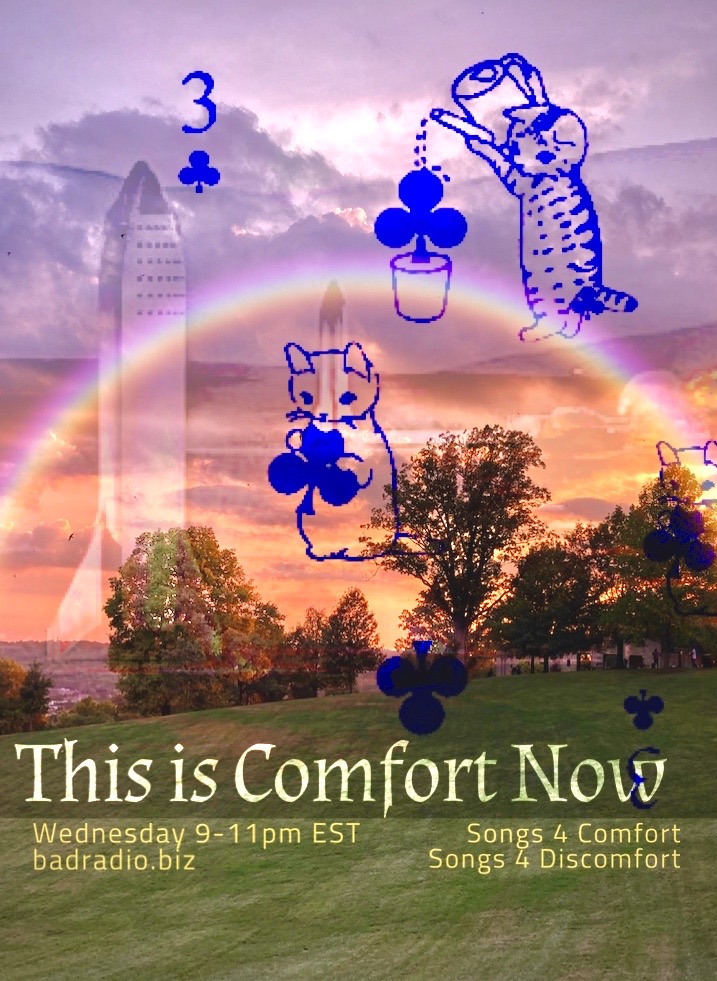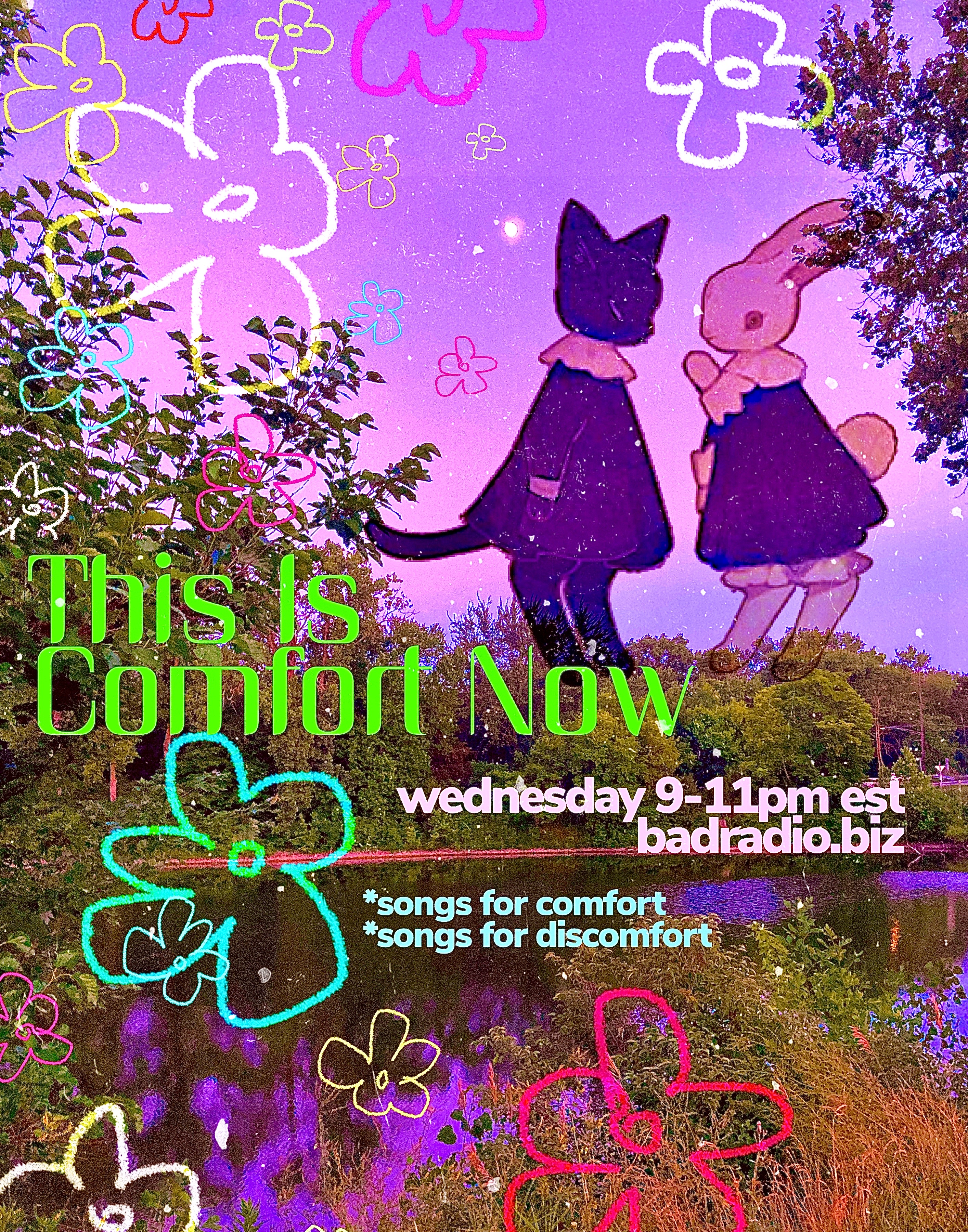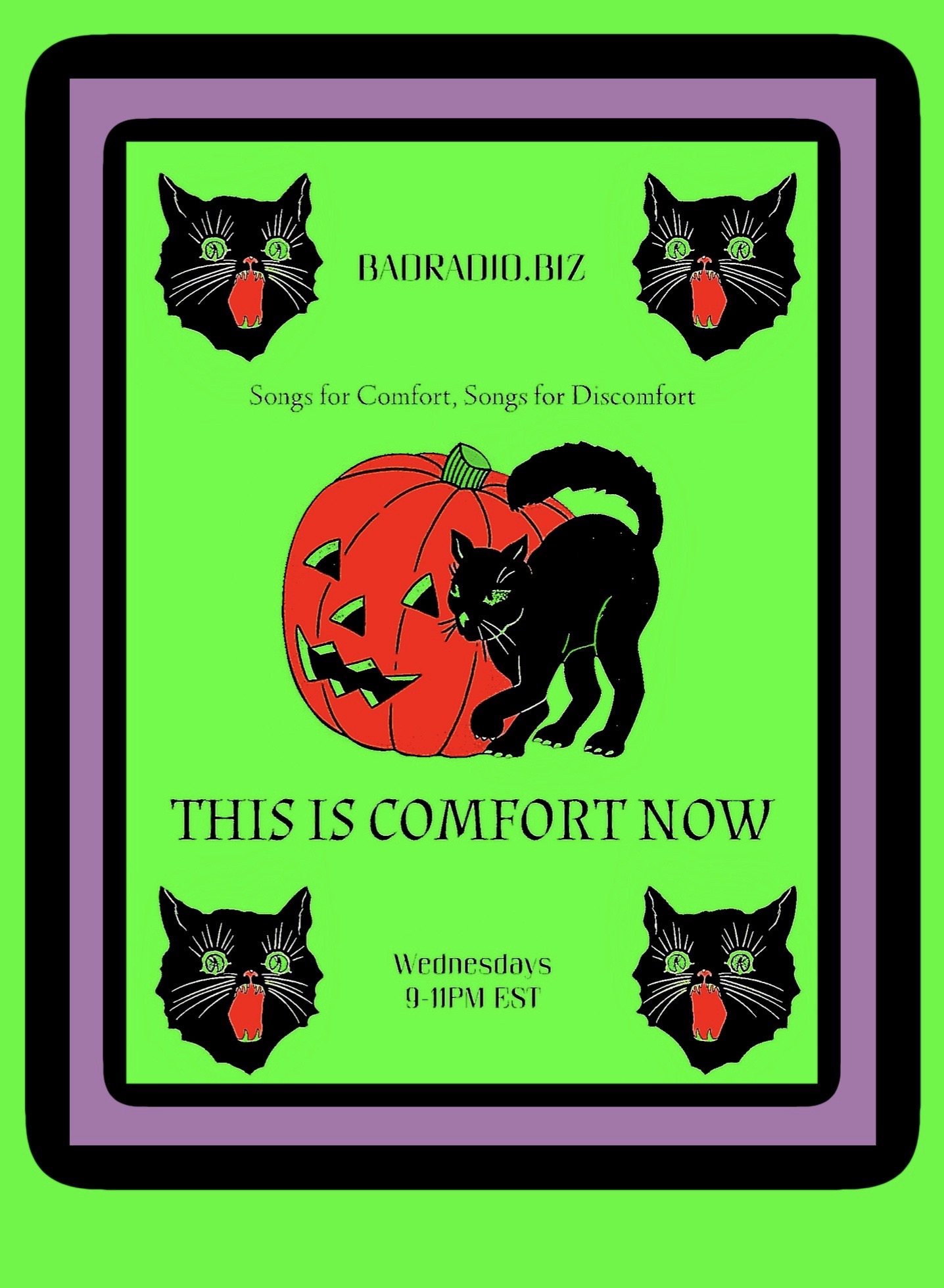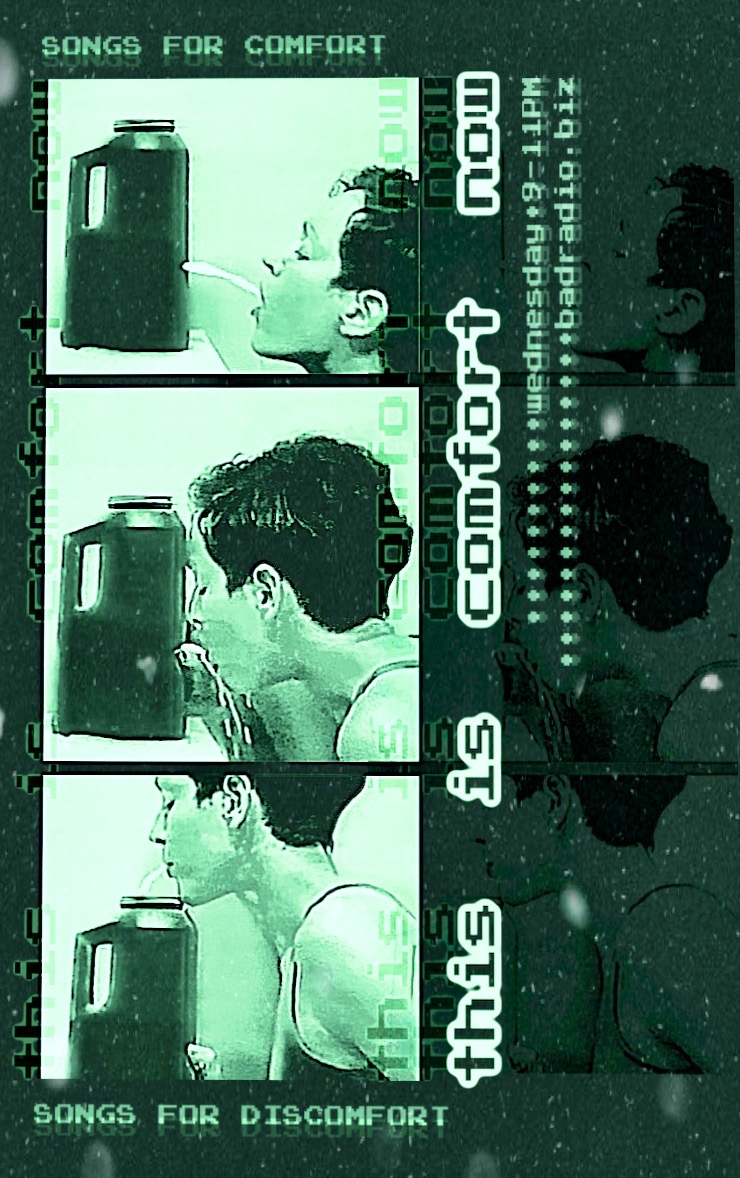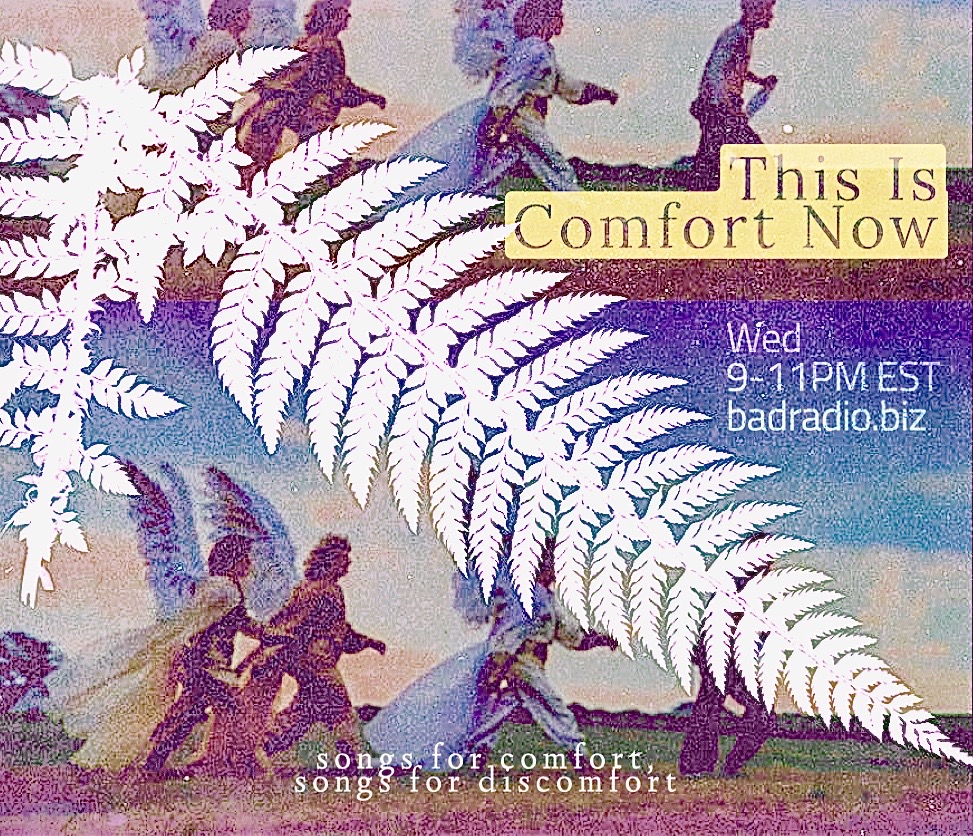 ---

Small World Radio Promotional Graphics


Found Image and Artwork credits: Artwork by Andrea Zittel, Cher, artwork by Antonella Serra & Sara Renzetti, photography by Chris Maggio, screen cap from The Simpsons, album cover by Balla et ses Balladins, artwork by Jillian Tamaki.
---
︎ This is Comfort Now Playlist Archive ︎
Episode 1
Episode 2
Episode 3
Episode 4
Episode 5 "Rave"
Episode 6
Episode 7
Episode 8
Episode 9
Episode 10
Episode 11
Episode 12
Episode 13
Episode 14
Episode 15
Episode 16
Episode 17
Episode 18 "Halloween"
Episode 19
Episode 20
Episode 21 "Thanksgiving"
Episode 22
Episode 23
Episode 24
Episode 25
Episode 26
Episode 27
Episode 28
Episode 29
Episode 30
Episode 31
Episode 32