2. Clearstory

September - December / 2019


Clearstory (formerly Kate Keating Associates) is a visual communication, wayfinding, and placemaking design firm in San Francisco. The founder, Julie Vogel, is a DAAP alumni. Co-Op internship concerned marketing and rebranding work, ADA-based design, and environmental graphic design with an emphasis on visual and wayfinding communication.

---

Fall / 2019
Rebranding Video and Website: Kate Keating website and Clearstory website

In early 2020, Kate Keating Associates revealed their new name and brand, Clearstory. I assisted in designing Clearstory's new website, making the promotional video announcing their rebrand, and other general rebrand work for print.

I greatly enjoyed working with Kate Keating Associates on their rebranding to become Clearstory. I was given a great amount of responisibility and learned how to delegate and organize my tasks, as well as how to reflect the values of a brand in small but meaningful ways.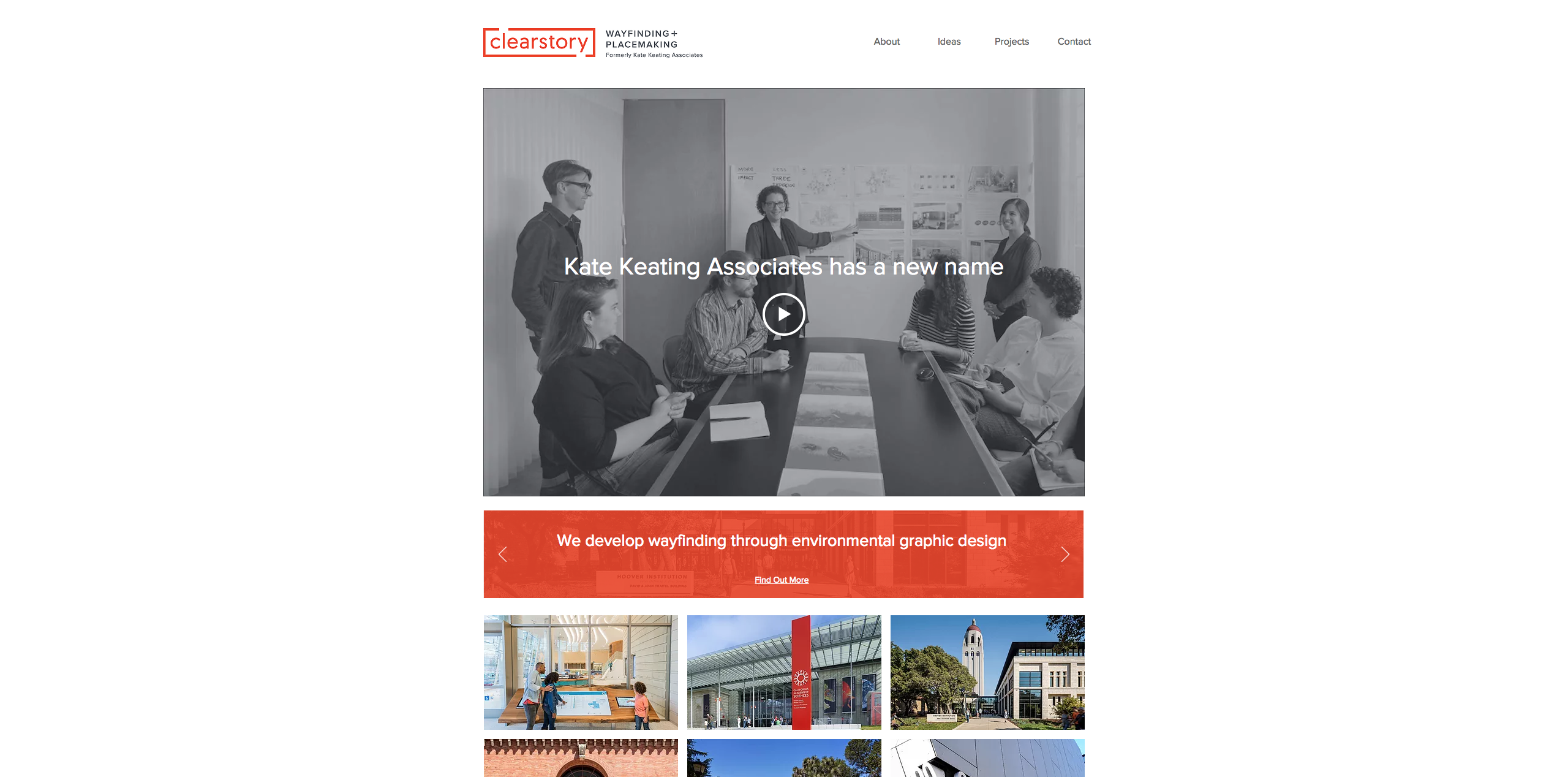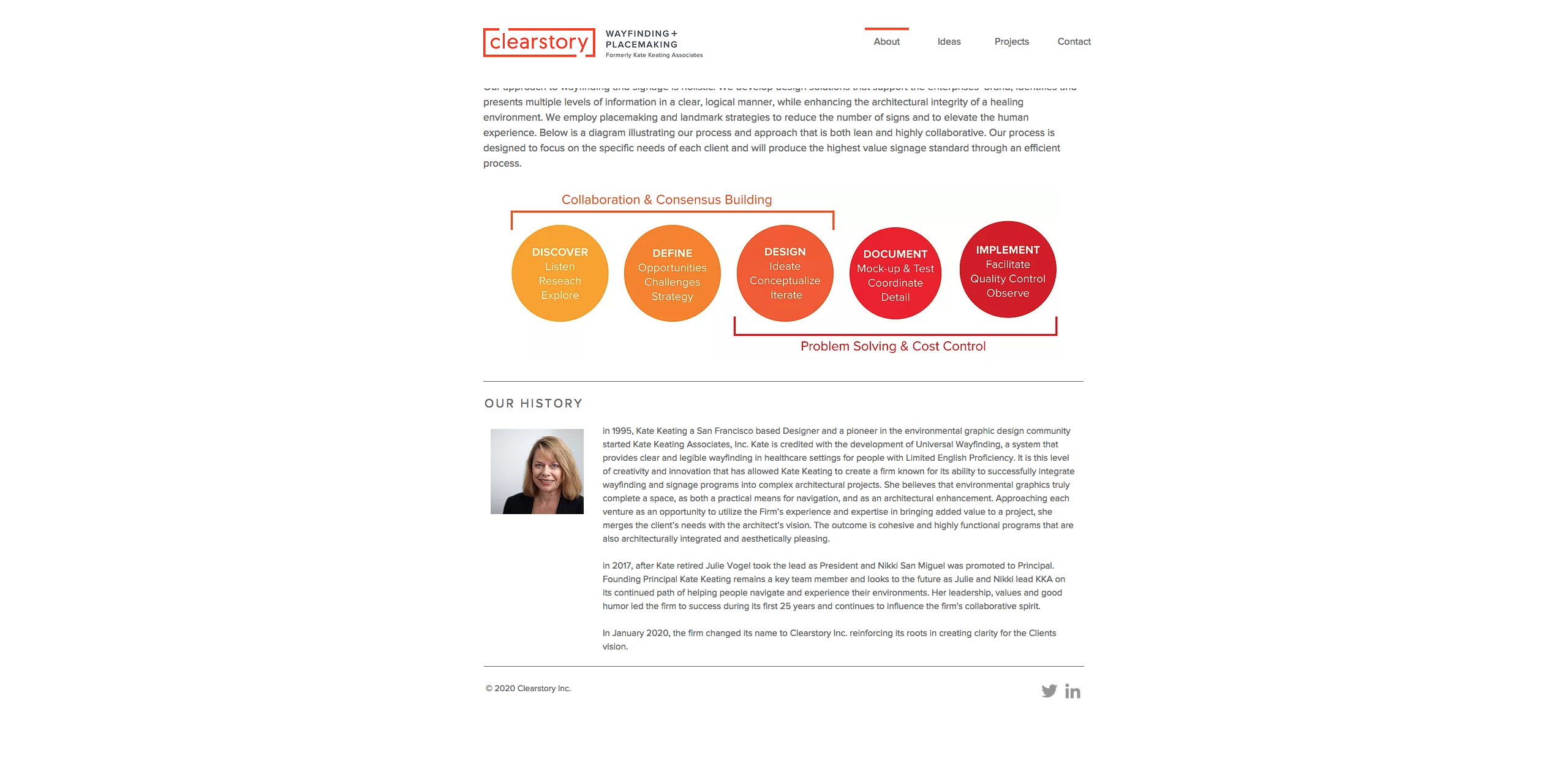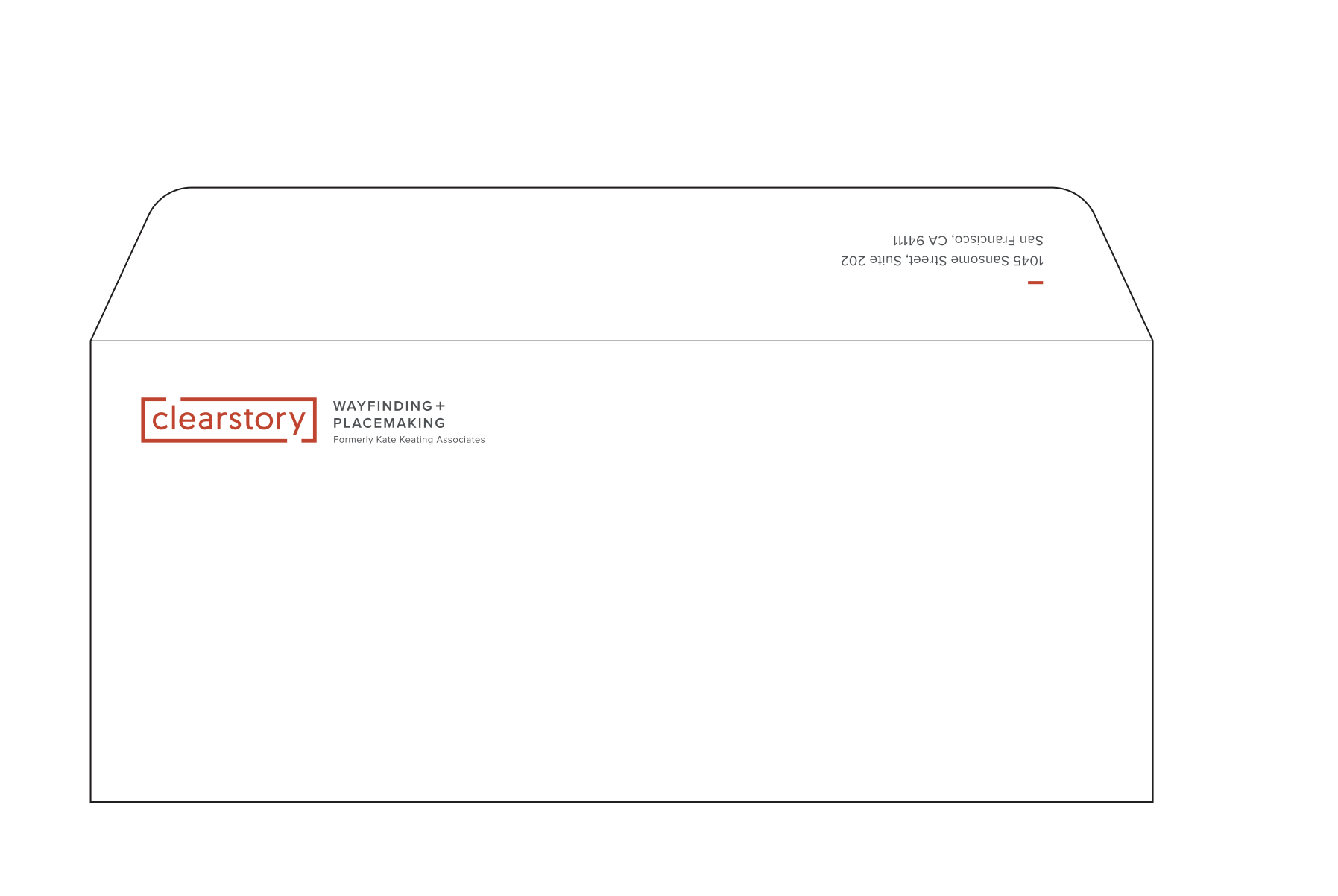 ---

Fall / 2019
Design and Rendering

Further responsibilities include creation of directional signage, ADA-based design for public use, and enivornmental graphic design. Below are renderings of room graphics for a children's hospital.